We traded in the London Summer air for some NYC Heat! NYC never disappoints, and this July was no exception! It was so special to be able to show Gigi and Truman where I used to work and called home for so many years – seeing the city through their eyes for the first time! We checked out some new spots, but my tried and true favorites really hit the spot and never fail. Check out my full must-visit guide below! XX Juliet
HOTELS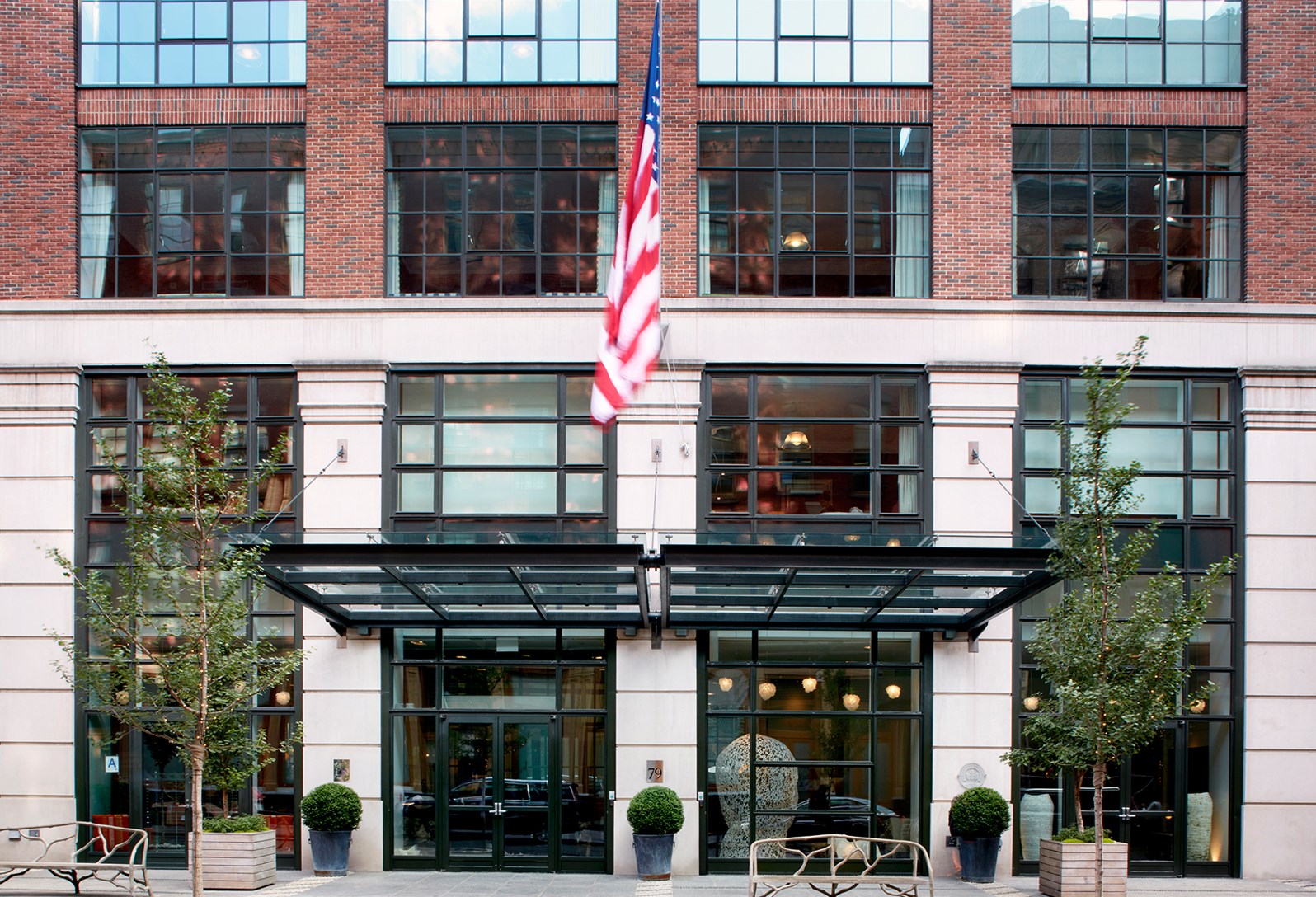 Right in the centre of Soho, The Crosby Hotel is surrounded by some of the best shops, restaurants and nightlife in the City! The bright interior is also something to look forward to, each room being individually designed by Kit Kemp.

Address: 79 Crosby St, New York, NY 10012, United States
Phone: +1 212-226-6400
In the heart of the Meatpacking District. On the ground you're steps away from the Hudson River and from the Rooftop Bar and Pool you'll witness some of the most incredible views of the city.

Address: 18 9th Ave, New York, NY 10014, United States
Phone: +1 212-206-6700
The true roots of New York City can still be found at the modernized Ritz-Carlton hotel, with unbeatable views of the iconic Central Park.

Address: 50 Central Park S, New York, NY 10019, United States
Phone: +1 212-308-9100
On the Upper-East Side, this iconic Art Deco designed hotel is a fan favorite! A perfect location surrounded byiconic sights, shopping and restaurants.
Kids also love it, with access to the lending library, getting to choose from a selection of Gameboys, DVD players, board games and more to borrow during your stay.

Address: 540 Park Ave, New York, NY 10065, United States
Phone: +1 212-759-4100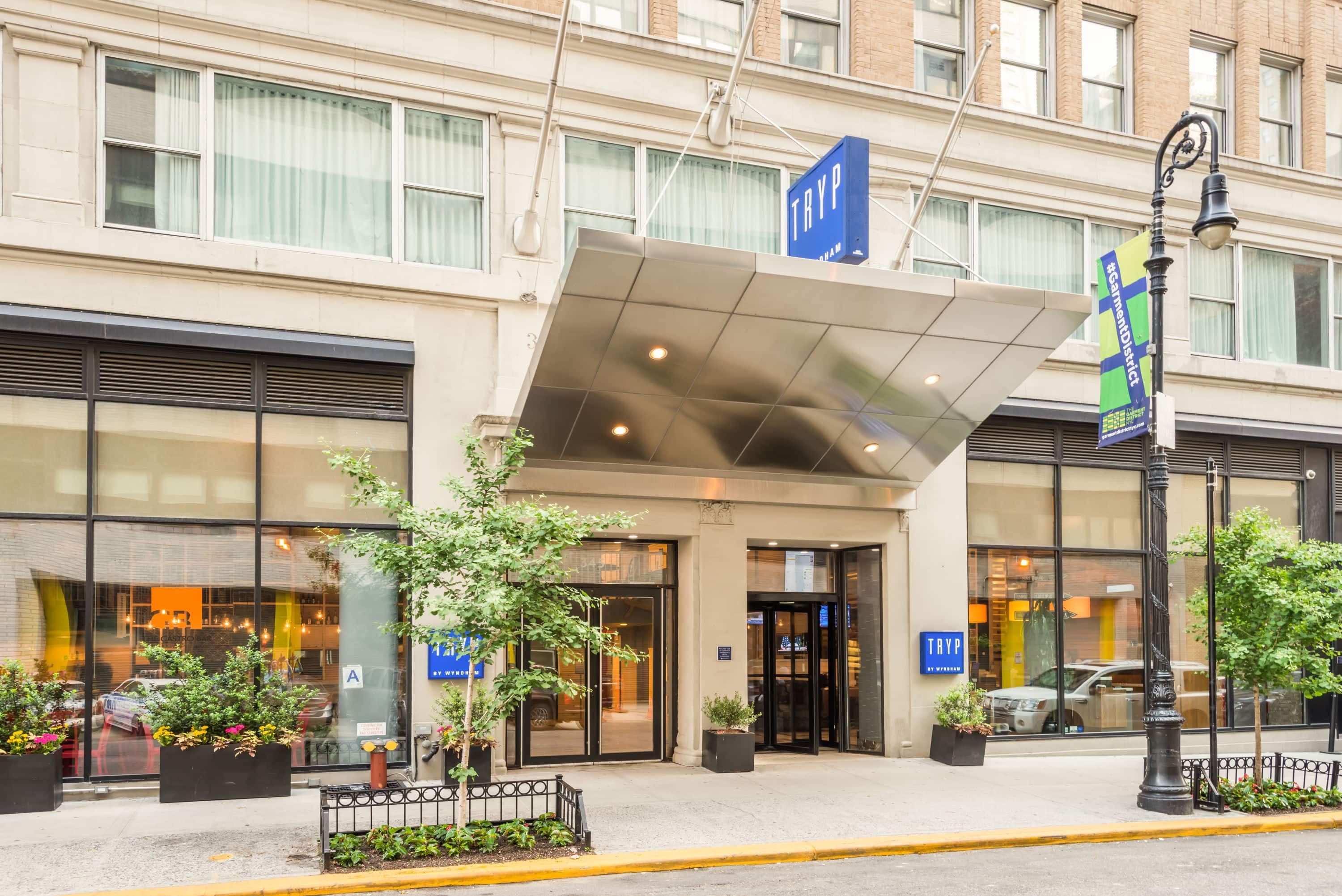 A more affordable option for a first-time visitor, the TRYP Times Square South is within walking distance to Madison Square Garden and Times Square. One of the best hotels in the city for kids, with their condo-style family suites (including bunk-beds).

Address: 345 W 35th St, New York, NY 10001, United States
Phone: +1 212-600-2440
PIZZA SPOTS
One thing New York City is known for is the Pizza – even though I'm a Chicago Girl at heart, NY Pizza is unbeatable! Here's a list of my favorite Pizzeria's to visit when I'm in the City:
classic cheese pie (8 slices) is $24.00
a small (14″ / 6 slices) is $24.00 & a large (18″ / 8 slices ) is $30.00
the original prince is $22.00 – but the house must-try is the fancy prince (pie) at $30.00
one cheese slice is $4.00 & a whole cheese pizza (18″) is $23.95
RESTAURANTS
If Pizza isn't your thing, that's okay – there's so many other cuisines to try in the city! From seafood to burgers, Manhattan has it all…
A true and tested favorite of mine, been coming here since my 20's. There pasta is excellent and has a big outdoor seating area (Perfect for those Hot Summer Nights!)

Address: 268 6th Ave, New York, NY 10014, United States
HOURS: Sunday-Wednesday 12pm-11pm; Thursday-Friday 12pm-12am
Another Italian fave of mine! A-list food located in Greenwich Village. Unfortunately last time we visited we couldn't get in – be sure to book way in advance!

Address: 181 Thompson St, New York, NY 10012, United States
HOURS: (Dinner) Monday-Sunday 5:00pm-11:30pm; (Lunch) Wednesday-Sunday 11:30am-2pm
A true Italian Experience in the heart of the West Village. Somehow this restaurants really makes you feel like you're dining up and down the Italian coast!

Address: 340 Bleecker St, New York, NY 10014, United States
HOURS: (Dinner) All Week 5pm-11pm; (Lunch) Saturday-Sunday 12pm-3pm
J.G. Melon has been classic spot for generations with hands down the best burgers! A fave for locals and tourists!

Address: 1291 3rd Ave, New York, NY 10021, United States
HOURS: Monday-Saturday 11:30am-3am; Sunday 11:30am-1am
A retro-modern Americana spot that's serves the countries classic dishes. Making you feel right at home no matter where you're from. It's another NYC fave that's loved by all, which means make a reservation way in advance.

Address: 33 Greenwich Ave, New York, NY 10014, United States
HOURS: (Dinner) Sunday-Wednesday 5pm-11pm; Thursday-Saturday 5pm-12am; (Lunch) Monday-Friday 12pm-2:45pm; Saturday-Sunday 11am-2:45pm
THINGS TO DO
One of the best tourist spots I still visit is the Empire State Building. Maybe it's nostalgic from when I worked there or maybe it's just for the view!
Another way to view the city from above is at the Rockefeller Center's Top of the Rock – giving you a 360-degree view of the entire island. Also a Winter must-do, is to go ice-skating on the Rink underneath the iconic Rockefeller Center Christmas Tree!
Located in the Rockefeller Center is one of the most iconic toy-stores. No matter your age a trip to FAO Schwartz is always a magical experience, and your one and only chance to re-create the piano scene from the movie Big.
Raising the kids in the UK, means it's down to me to teach them about their roots. What better way to do that, than with Lady Liberty at my side! I highly recommend the hop on the ferry over to Ellis Island, maybe you'll learn something new!
A newer must-see architectural art landmarks. Made up of 154 interconnecting flights of stairs, a climb that allows you to the see exceptional views of the city, the river and beyond. Why you're there Hudson Yards also offers a wide selection of food and drinks.
Opposite Grand Central, the Summit One Vanderbilt a ride in a glass elevator to over 1,200 feet take you to the observation deck, giving you access to some of the best views of the city – including the Empire State, Chrysler Building and Times Square.
See a Broadway Show
I love Broadway so of course we went and saw The Music Man – which was beyond incredible! The whole cast were fantastic, especially Hugh Jackman and Sutton Foster. I highly recommend seeing this if you get the chance!
Tickets Here